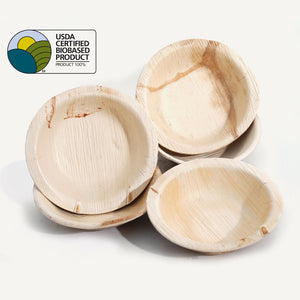 Our Products are USDA Certified Biobased Products
Our palm leaf dinnerware are made from 100% renewable biological sources. In manufacturing our products, no palm trees are cut, felled, or harvested.  We only use dry palm leaves that shed naturally from palm trees. These naturally shed leaves are picked, graded, washed, cleaned, dried, and made into different sets of products with no glue, gum, or chemicals. 
About MaLurra Dinnerware
Ethically Sourced
Our Palm dinnerware is made from dry fronds that shed naturally from palm trees; No trees are cut, felled or harvested in the process.
Strong and Durable
Our Palm leaf dinnerware is heatproof, waterproof, and leak proof making them suitable for both hot and cold foods.
100% Compostable
Palm leaves, heat, water and pressure is our magic formula making it a 100% compostable. Absolutely no lacquers.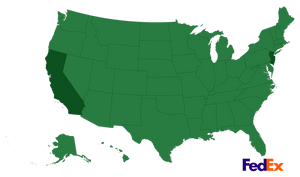 Our products ship across the country, straight to you.
With Warehouses in New Jersey and California, We ship across the country in 3-4 business days.
To schedule a pick up, please email info@malurra.com
Subscribe | Don't miss out
Promotions, New Products, Offers and Sales. Directly to your inbox.